Grieg Group is joining the project "Havbyen Bergen" in working toward a sustainable ocean.
October 18 2022
Grieg Group has entered a collaborative project with "Havbyen Bergen," a project aiming to lead the way toward a sustainable ocean.
"Havbyen Bergen" ("the Ocean City Bergen") is a three-year project initiated by Bergen municipality.
The project aims to lead the way toward a sustainable ocean by working for increased collaboration, attractiveness, sustainable growth, and competence with Bergen as a key driving force.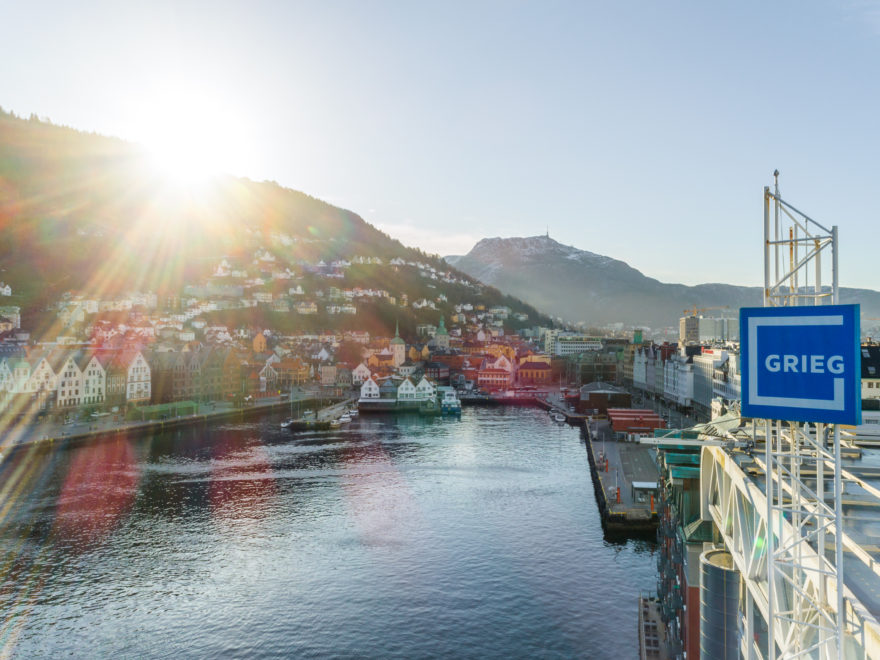 A natural collaboration
At the Grieg Group, we have a 138-year history related to Bergen and the maritime industries. It's natural for us to participate in the work of strengthening Bergen as an ocean city and to help ensure the right competence for the maritime industries in the future.
Bergen's City Council has underlined that a sustainable approach is a prerequisite for being able to live off the sea also in the future. The Council emphasizes that the UN's sustainability goals should be an essential premise for the work with Havbyen Bergen.
The project is a collaboration between Bergen Municipality, Vestland County Municipality, the University of Bergen, and 37 businesses and organizations in the region.