A young lawyer leaving deep traces
September 8 2022
Cherin Myrdal Vervik (36) is not like any other lawyer. In the Grieg Group, she has the freedom to be herself – and shape her role.
– I remember my first day at the office here in Bergen. I took the elevator up to the sixth floor and was greeted by a big, friendly smile. I will never forget that, Cherin Myrdal Vervik says.
It is easy to see that the young lawyer enjoys working at Grieg Group Resources (GGR). Chatter and laughter fill the hallways. It means a great deal to her that those around her are doing well.
– I think it is important to bring your personality to work and have fun. That makes it easier to talk about the more serious matters as well.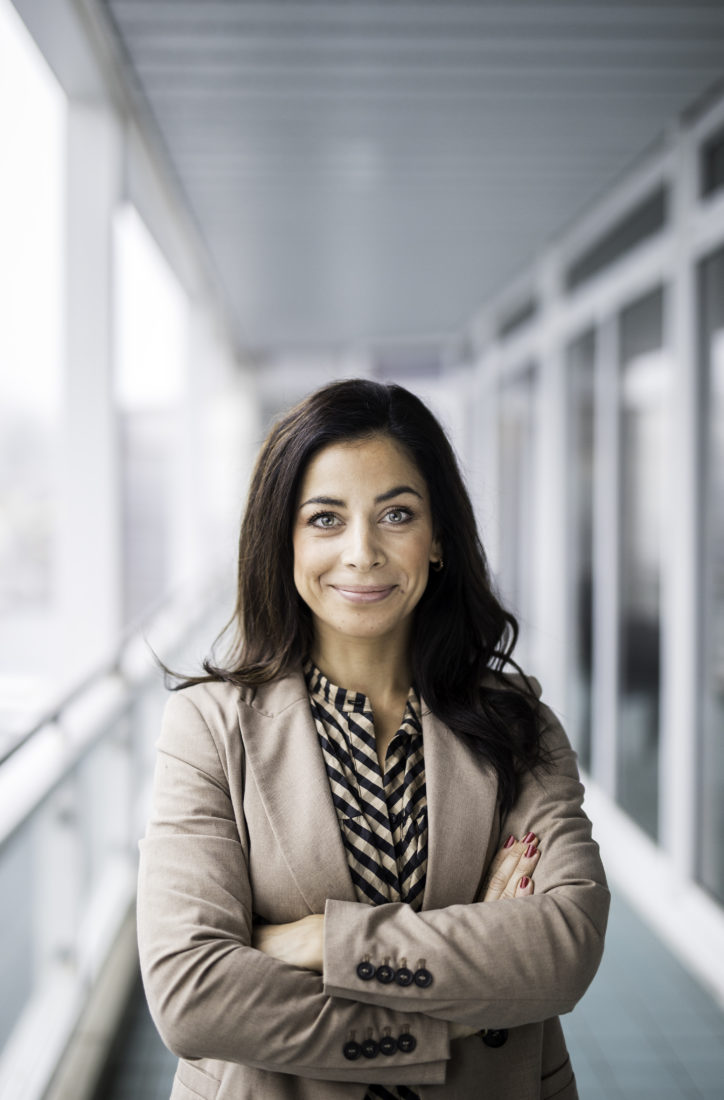 Not a typical lawyer
She describes an environment of talented and inspiring colleagues, which she looks forward to meeting every morning. They back each other up, a kind of culture that starts at the top.
– In the Grieg Group, many strong and talented leaders, among them many women. I think that is inspiring. They are good role models for the rest of us.
As a young woman in a male-dominated industry and with a male-dominated profession, Cherin stands out. She is not concerned with fitting into a mold. She describes herself as a person who does not take herself too seriously.
– I may not be a typical lawyer, she says, implying that the typical stereotypes do not suit her.
– Many people think of a typical lawyer as a 50+-year-old man who is quite strict. That is not me, exactly, the outgoing lawyer says with a laugh.
A highly valued competence
As the first lawyer in Grieg Group Resources, the 36-year-old is grateful for the responsibility and trust she has been given. Since starting in 2018, she has been able to shape her role.
Cherin assists the owners, Grieg Maturitas, and the various group companies in Grieg with legal and compliance issues. These include reviews of agreements, negotiations, and questions concerning reorganizations. With a wide area of ​​responsibility, the days are varied, and new tasks are constantly slipping in from the sidelines.
– The challenge is that law is a very broad field. And people might think I am an expert in all fields, she says, smiling.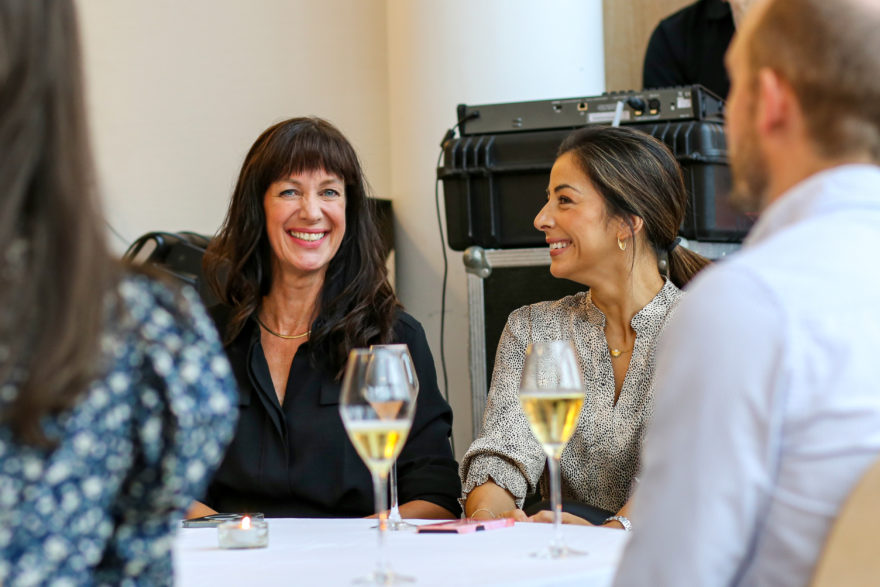 Bringing the group together
In addition to working with the companies in the group individually, she also takes responsibility for shared policies and guidelines for the whole group.
– It is important that all the companies have a good framework to work within. We have our ethical guidelines and values ​we must comply with in all group companies. My role in the compliance project has been to gather all the common Grieg Group documentation in one place, making it easily accessible to everyone.
With the corona pandemic, new challenges arrived. This meant the group needed to agree on new, common guidelines. Cherin helped form and lead the emergency response group with members from the various group companies, benefitting from the important resources available.
– I knew that I could help and contribute. It was important for me to gather many of the great resources in the Grieg Group to make joint assessments.
The emergency response group has had meetings frequently, and the collaboration continues when facing new challenges with the war in Ukraine.
– It is important for us to have continuity in work to secure a unified approach within the group companies.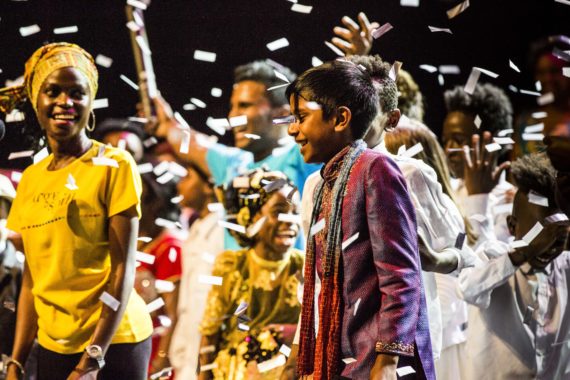 Giving back
Cherin talks about The Grieg Group being built on incredibly good and solid values, with long traditions for giving back to society. These are values she relates to and that inspire her every day.
– What makes me extra proud to work at Grieg is the Grieg Foundation.
The Grieg Foundation owns 25 percent of the Grieg Group companies, and 25 percent of the Grieg Group's profits go to the Grieg Foundation.
– The foundation provides support for fantastic projects both nationally and internationally. In a world of war and misery, one can sometimes feel a little powerless. Then it is incredibly uplifting to witness and be a part of all the fantastic projects that make a difference both for individuals and for societies, she says.
– We hear stories from children and young people about how the support from the Grieg Foundation has changed their lives and given them opportunities they otherwise would not have had. For me, the work of ensuring that girls and women have the opportunity to go to school is something that engages me strongly, Cherin continues.
She has recently been asked to join the board of the Grieg Foundation.
– For that, I'm incredibly grateful, and I look forward to contributing even more to all the positive work being done through the foundation.